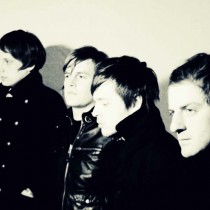 Free Live EP from 22-20s
They are called 22-20s. They are from the UK. We put out a live EP of their latest material for your enjoyment and have a full album on the way.  We think the world of them.
Download the EP for free at their website, 22-20s.com.
We're going to have more to share about them soon, but for now we can tell you they are going to be on tour around the US supporting Band of Skulls and The Whigs. The dates are all below.
March 31: New York, NY – Bowery Ballroom
April 1: Brooklyn, NY – Music Hall of Williamsburg
April 2: Philadelphia, PA – North Star Bar
April 3: Boston, MA – Harper's Ferry
April 4: Baltimore, MD – Ottobar
April 6: Lexington, KY – Cosmic Charlie's
April 7: Nashville, TN – Exit/In
April 8: Athens, GA – 40 Watt Club
April 12: Kansas City, MO – Riot Room
April 13: Boulder, CO – Fox Theater
April 15: Phoenix, AZ – Martini Ranch