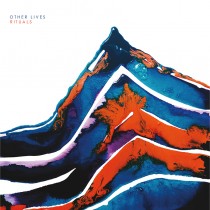 Other Lives announce new album 'Rituals' Out May 4th
Today, Other Lives announced the release of their 3rd full length LP, titled 'Rituals'. The album is out on tbd records May 4th. The band shared the following note on their website regarding the album:
It's been some time now since we've had the pleasure of sharing new music with you all, and today we're very excited to share a song from the album we've been working on over the last two years. The song is called "Reconfiguration". We hope you enjoy.
The new album is called RITUALS and will be released on May 4th. You can pre-order it now.
And here's the track listing:
01. Fair Weather
02. Pattern
03. Reconfiguration
04. Easy Way Out
05. Beat Primal
06. New Fog
07. 2 Pyramids
08. Need A Line
09. English Summer
10. Untitled
11. No Trouble
12. For The Last
13. It's Not Magic
14. Ritual
Jesse, Jonathon and Josh