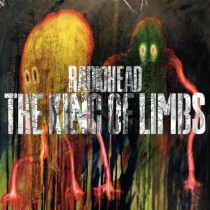 Radiohead Release Eighth Studio Album, The King of Limbs
Radiohead announce the imminent release of their eighth studio album, "The King Of Limbs".
Following an initial digital release on the band's own Ticker Tape imprint, the album will be on general release from on CD & 12" vinyl in all music stores and major digital retailers from March 29th. As with In Rainbows, the band will partner with TBD Records in the USA & Canada.
"The King Of Limbs" was produced by longtime collaborator, Nigel Godrich.