TRACK LIST
E Minor
Don't Let Them
Black Tables
End of the Year
Speed Tape
Paper Cities
Matador
It Was the Night
How Could This Be?
AM Theme
Epic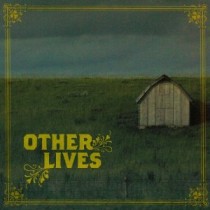 About this album
Other Lives' self-titled, full-length debut was released on March 31, 2009 by tbd records. The album (and the EP that preceded it) was recorded in Los Angeles with producer Joey Waronker (the Eels, Lisa Germano) and engineer Darrell Thorp (Radiohead, Outkast, Beck). Released in October 2008, the EP – also self-titled – was featured for three consecutive weeks on iTunes' "Rising Stars of Indie Rock."
Based in the college town of Stillwater, Oklahoma, the band – Jesse Tabish (lead vocals, piano, guitar, harmonium, organ, vibes, electric harpsichord), Josh Onstott (bass, melotron, backing vocals), Jonathon Mooney (piano, violin, organ, vibes, electric harpsichord), Jenny Hsu (cello, backing vocals) and Colby Owens (drums, lap steel) – has been playing music together for the past five years in various incarnations. They began as an avant-garde instrumental group, then added vocals and eventually evolved into Other Lives.
In a recent feature, Filter hailed the band's music as "perfect for waking up on a crisp fall Sunday or executing a heartrending breakup in the middle of the night," going on to note: "If Other Lives was more formulaic or eager to get rich, the five-piece would be in N.Y. or L.A., gloating about impending global success. But that's not how things are done in Stillwater, Oklahoma…" The landscape informs their music, from the traditional folk elements to the expansive, unhurried nature of their songs. Yet Other Lives owes as much to modern-day classicists such as Jóhann Jóhannsson and Arvo Pärt and British progressive rock as it does to its folk forefathers, drawing from a rich palette that even encompasses traditional Spanish music ("Matador").
Balancing epic grandeur with quiet restraint, the album evokes characters and civilizations hovering between life and death, majesty and melancholy, hope and despair. "End Of The Year" is a breathtaking tightrope walk between such extremes – a lilting interplay between piano and cello gives way to more somber tones, then comes full circle six minutes in with a transcendent guitar riff over elegant orchestration and drum corps- style percussion. "Paper Cities," featured as a KCRW "Tune Of The Day," is a powerful indictment of nationalism, reminding us that the boundaries drawn by war are temporal, "just lines on a map," while the cautionary "Don't Let Them" takes to task the powers that be – and those who put them in power, namely us.
OTHER ALBUMS BY Other Lives