TRACK LIST
The Bouncing Wall
Census
23 Watt Apple Juice
Kissproof (remix by Bobby Evans)
Black Leaves (Kill Pixie art installation mix)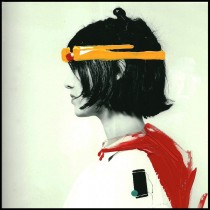 About this album
AUTOLUX
The Bouncing Wall / Census
March 1, 2011
Autolux are set to release The Bouncing Wall / Census EP digitally on March 1 via tbd records.
Previously only released in Europe as a limited edition 7" picture disc single, the EP includes three
unreleased tracks. A brand new instrumental track, "23 Watt Apple Juice," an additional remix of
"Kissproof" by Bobby Evans (producer of Brother Reade and Widows), and "Black Leaves" a mix
of a sound installation Autolux created for the Mark Walen (Kill Pixie) show, Paralleled Opposites,
at Merry Karnowsky Gallery in LA in November 2010.
Tracklisting
The Bouncing Wall (from Transit Transit)
Census (from Transit Transit)
23 Watt Apple Juice (new instrumental track)
Kissproof (remix by Bobby Evans)
Black Leaves (Kill Pixie art installation mix)
Chercher ? pas nécessairement à aller en ligne, car vous pouvez twister directement votre magasin local. La pharmacie en ligne est un moyen sûr et pratique. Des médicaments de marque bon marché sont disponibles dans les pharmacies en ligne.
OTHER ALBUMS BY Autolux